Stephen M. Boyle, MS.Ed, CSC, LC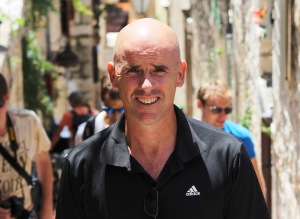 Steve's life experiences personify the "Crossover Effect". As a former Division 1 athlete born to Irish immigrants, Steve has taught and coached throughout the United States.  His diverse background in teaching, working with children with cancer, athletic coaching, college advising and counseling makes him one of the most well-rounded Life Coaches in the industry.   The happily married father of three daughters is an entrepreneur who has unique experiences in both the private and public sector.  His "No Regrets" approach to his work with clients has touched literally thousands throughout the U.S.   
To schedule a free, no-obligation 20 minute intake interview with one of our coaches, please click HERE or call 860-977-3750.