Like in the other areas of the Crossover Consulting Group, our tutoring philosophy is one that relies on the power of relationship (how well do you and your tutor connect) and on "fit".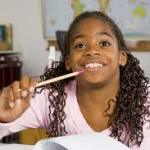 After an intake interview with our tutoring coordinator, we will find the perfect match for you and your learning needs. If for some reason – the fit is not one that works for you, we will match you with a new tutor without question.
Our tutors are all highly experienced, all with Bachelors Degrees, most with at least Masters Degrees.   Having trouble finding a tutor in a unique content area (eg. Honors Latin, AP Environmental Science etc)?  Don't worry, we will find you one!